Telecom Services Simplified
Does your company have greater than 50 mobile devices?
---
Reduce time spent by 80% and costs by up to 50% on your corporate telecom accounts. Partnering with Adaptis can uncover cost and process optimization opportunities through an unbiased analysis of accounts and industry expertise. At Adaptis Mobile, we understand the importance of effective telecom management and that's why we offer a comprehensive solution to help improve your account awareness, reduce costs and minimize frustration. Our detailed reports, proactive billing error resolution, real-time data usage monitoring and day-to-day support of your corporate accounts and users are all designed to save you time and money. Trust Adaptis to take care of your telecom account management needs, so you can focus on running your business. Contact us for a free account review and 30-minute strategy session to see if Adaptis might be a good fit for your company.
Our Approach
Streamline your telecom accounts with Adaptis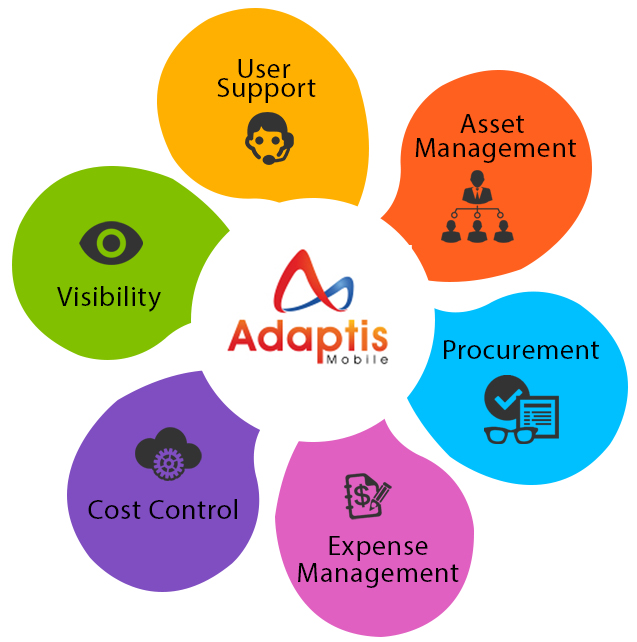 Watch our Video
Adaptis Engage Management Portal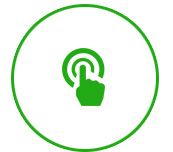 Wireless devices, usage and account management in a centralized web based portal
Complete Device and Usage Visibility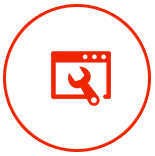 View and manage your entire account device fleet, including contract and product specifics
Full end-to-end Support Services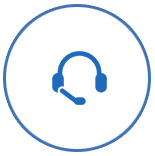 End-user mobile device Help Desk support services with complete ticket visibility
Account Automation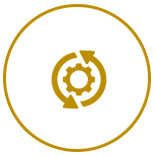 Web based procurement, approvals, travel plans and telecom invoice accounting automation
Bring Clarity to Telecom Accounts
Adaptis provides its own custom built cloud based software to help stay on top of accounts, usage, costs and automate the processing of your carrier invoices each month back to cost centers for automation of Accounts Payable vendor processing. Our team is always watching out for your best interests and monitor real-time data usage and roaming alerts, along with providing monthly account assessments and proactive changes and suggestions.
Adaptis is also trained and well versed in various carrier portals provided by Telus, Bell, Sasktel, MTS and work with your company to configure and manage these various third party software solutions from an integrated approach.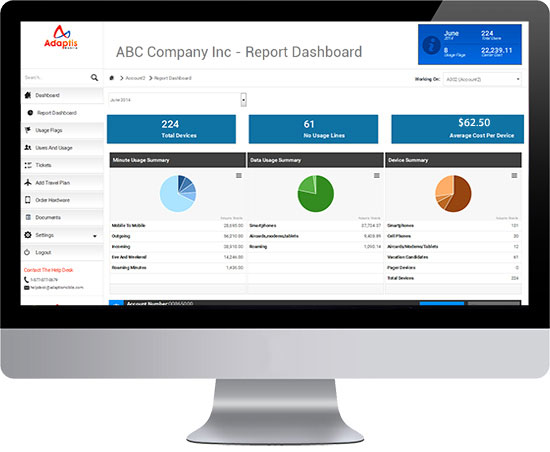 Mobile Apps for Business
Extend the Adaptis Mobile app to users within your company to streamline support requests, view historical billing, receive usage alerts and be notified of roaming users who are travelling without a plan. No more unexpected international usage charges and full usage visibility at the end-user level.
Adaptis can also help with Mobile Device Management (MDM) application installation, provisioning and support.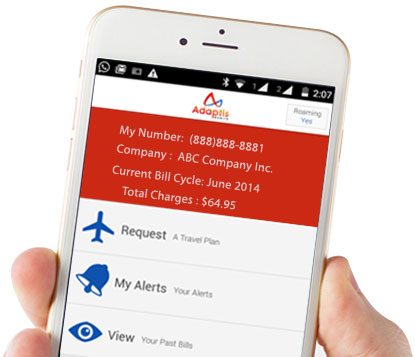 White-Glove Support
Managing corporate telecom accounts and end-users can be time consuming and frustrating to IT departments. Adaptis Mobile offers customized Help Desk support models to suit your business requirements and acts as an extension of your internal teams to provide time back to your staff.